DAMAGE CARE REMOVER
Protects & Restores Sun-Damaged Hair
PRE-SHAMPOO CONDITIONING TREATMENT
Neutralizes chlorine from salt water and pool
Minimizes friction between hair and skin when using shampoo
Prevents hair color from fading
Feel your fingers run smoothly through your hair
Protects oxidation in styling agents
Neutralizes sodium and chlorine in pools causing damage to the hair.and scalp. A daily solution to drop sebum, dirt or styling agent on hair.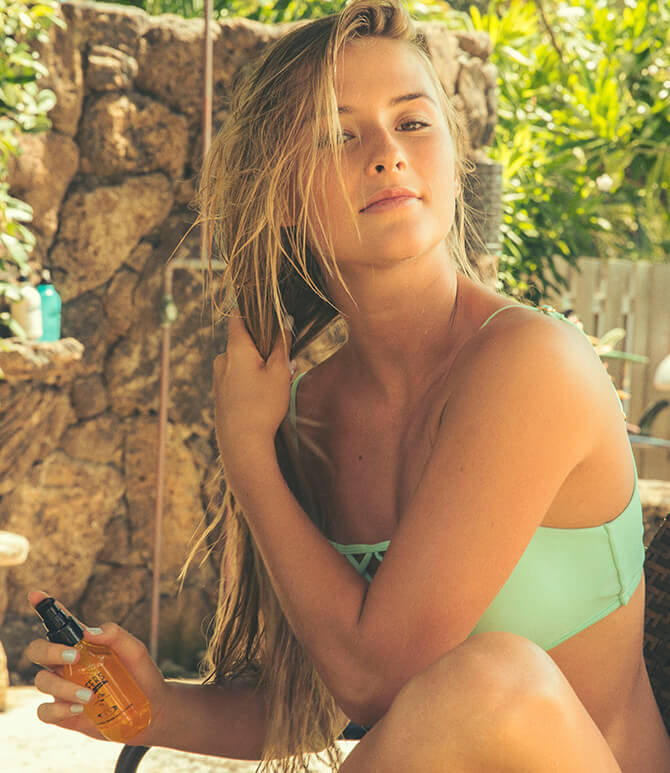 HOW TO USE
After thoroughly wetting your hair, dispense an appropriate amount of conditioner on palm and spread on to the hair. Massage between your fingers and rinse hair. Use shampoo and conditioner to leave your hair cleansed and nourished.
Immediately after swimming in pools and oceans, evenly distribute on hair to neutralize and remove chlorine from hair.